In a world where the word "lockdown" has become a part of our daily vocabulary and mass protests are going on all over the world, it's not strange for a person to both feel eager and wanting to be a part of the change and at the same time not knowing how. Our "usual" ways of protesting and doing activism have really been put to the test this past year and finding outlets for activism has not been the easiest.
We ask ourselves;
How can we be activists while sitting at home?!
How can we do it in a time where all of us are dealing with zoom-fatigue and other syndromes we didn't even know existed?
And how can we be activists while taking care of ourselves in an unpredictable world?
Well… At this year's Nordic Youth Conference, we will be focusing on Creative and Resilient activism!
You will get the tools to become the most creative activist while also staying resilient and having a good time! You will learn how to campaign online in a fun and engaging way. And you will hear from inspirational speakers and experts, who will share their stories and knowledge on how to make positive change. Lastly, you will receive tactics to prevent burnout and promote wellbeing and resilience.
The Nordic Youth Conference will bring together 50 Youth activists from Denmark, Finland, Sweden, Norway, Iceland and the Faroe Islands in a 4-day digital event where you get the opportunity to become a strong activist and build an amazing and long-lasting network of friends and co-activists across the Nordic countries. You will connect with each other and yourself and bring back the tools and knowledge to the rest of the movement to build an even stronger Amnesty.
Do you see yourself being a part of this?
Fill out the application form below and send it to youth@amnesty.dk no later than the 16th of May
Practicalities
The conference takes place online from the 4th-7th of July
The days will run around 3-4 hours in the afternoon/early evening
Applicants must be 16-24 year of age
Participation fee is 150 kr.
Working language of the conference is English
10 participants will be chosen based on the applications
Amnesty emphasizes diversity and equity in its work. We wish to have applications from people representing different genders, languages, cultural and other minority groups
Deadline: 16th of May
Send application form to youth@amnesty.dk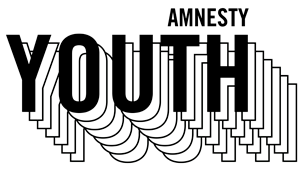 Jeg vil anbefale NYC af hele mit hjerte. Alle er velkomne, ingen er for "anderledes" eller "almindelige", eller for ung eller gammel, ingen er noget for meget eller noget for lidt – på NYC er der plads til alle. Dén chance synes jeg, at man skal gribe, for det er ikke mange steder i verden, hvor sådan et stort antal af mennesker mødes med præcis samme indstilling til livet: at her er plads til alle, og at vi sammen kan skabe vidunderlige resultater for os selv og hinanden.

Amalie Søderberg, deltager NYC 2019